Maintenance of wet wipe production line
Writer: admin Time:2021-10-27 10:52 Browse:℃
Many friends pay little attention to the maintenance and maintenance of the wet tissue machine after purchasing the wet tissue equipment. In fact, in order to ensure the production capacity of our wet tissue equipment, regular maintenance and maintenance of the wet tissue equipment is very necessary.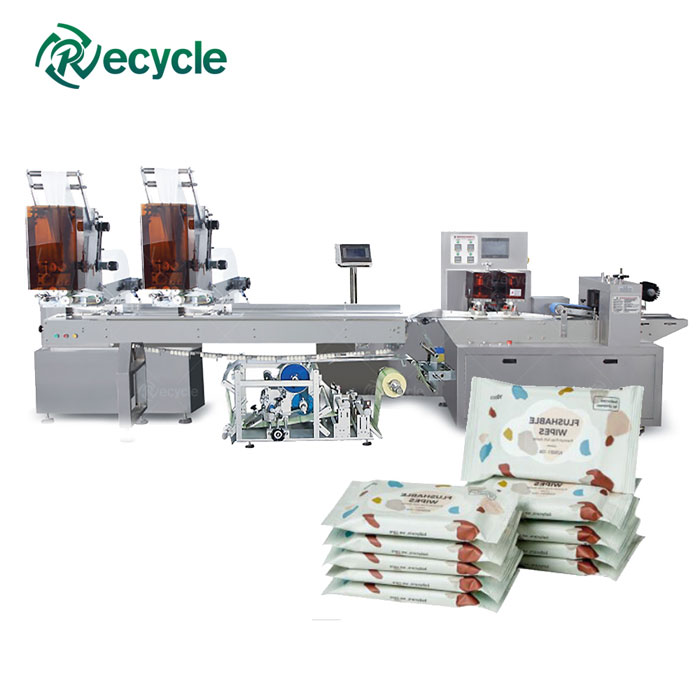 Popular Baby Wet Wipes Making Machine Best Selling Wet Wipe
So what are the daily maintenance and maintenance?
1. Operate the machine in strict accordance with the operating regulations. If the machine is found to be faulty, immediately shut down and eliminate it, so as to prevent the machine from working with illness.
2. Every month, we must check the tightness of the timing belt of the wet tissue equipment, whether it is necessary to add lubricating oil, and do a good job of anti-rust treatment.
Wet wipe equipment production line
3. Electrical maintenance needs to be handled by an electrician. The parts and screws in the electrical box should be checked regularly and cleaned.
4. If the wet tissue equipment has not been used for a long time, it should be protected against rust in all directions.
5. Make maintenance records