BACKGROUND
Lithium battery mainly consists of shell, positive electrode, negative electrode, electrolyte anddiaphragm. The positive electrode is formed by coating lithium cobaltate powder on two sides ofan aluminum foil current collector through PVDF which plays a bonding role;The negative electrode structure is similar to the positive electrode and consists of carbon powder bonded toboth sides of the copper foil current collector.
At present, the research on the recycling of wastelithium batteries is mainly focused on the
recovery of high-value anode precious metals cobaltand lithium. Copper in the negative electrode of waste lithium battery (content up to 35%) is animportant production raw material widely used.Carbon powder adhered to it can be used asadditives such as plastics and rubber. Based on the structural characteristics of lithium batteries,our company adopts an environmentally-friendly physical
separation process to realize efficientseparation and recovery of waste lithium batteries.
Product Description
The pretreatment process of Lithium Batetry Recycling Plant mainly comprises the following steps: after discharging the recovered waste batteries, crushing, magnetic separation, air separation, crushing, gravity separation, screening and other processes are carried out by mechanical equipment.

RAW MATERIALS
The lithium battery recycling plant is used for dismantling and recycling the Soft package battery, cellphone battery,Shell battery,Cylindrical battery etc. Different types of lithium bat-teries have different recycling procedures. Please contact us for detailed configuration.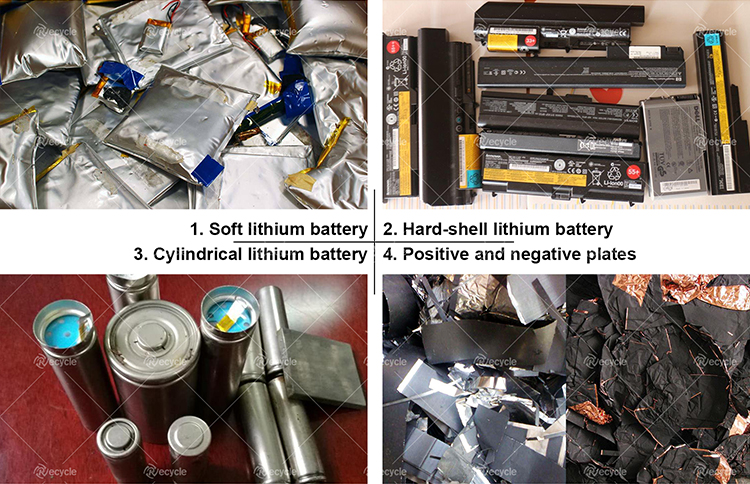 FINAL PRODUCTS
The final products of this plant is Graphite powder, Cobalt acid lithium,Aluminum and copper.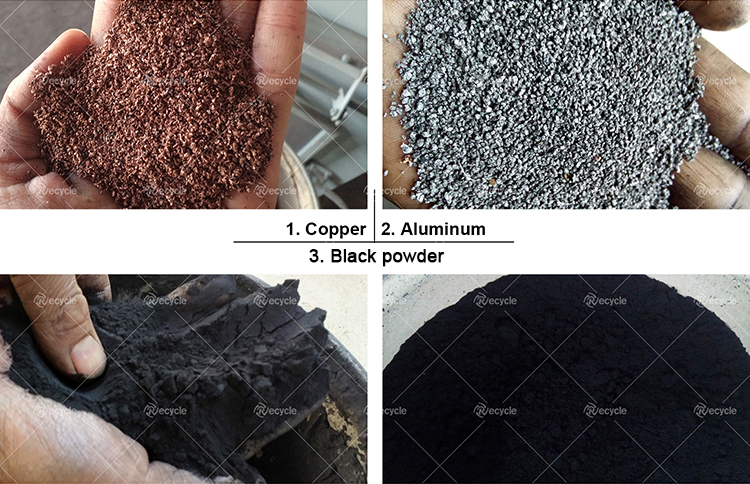 Technological Process
Shredder -- Hammer Crusher -- Grinder -- Separation Machine -- Collector--Pulse Purifier -- Classifying Screen -- Magnetic Machine --Gravity Separator -- High-pressure Blower
Shredder: Shredded lithium batteries into smaller pieces.
Hammer crusher: For the secondary crushing of shredded materials.
Grinder: For the grinding of the crushed materials.
Separation Machine: Separate the materials after being ground.
Collector: Collect and release the dust .
Pulse Purifier (Air Cleaner): Clean all the dust produced during the operation of the wholesystem.
Classifying Screen:Screen the materials sorted by the separation machine,and screen out oflarger metal materials.
Magnetic Machine: Separate nickel from the metals.
Gravity Separator:Separate those finer materials got from the screening machine and separatethe metal completely.
High-pressure blower: Keep the whole system in a negative state so as to collect the materialsand purity the air .