Product Description: Solar panel scrap PV recycling station is mainly used to recycle used solar panels. Using our own original technology, we remove the frame, remove the glass, crush and sort to get silicon, mixed metal, plastic, etc.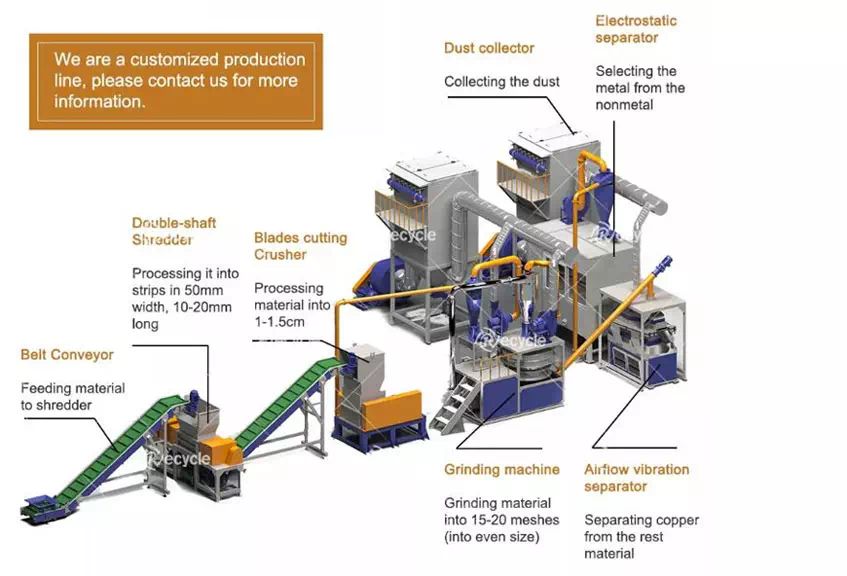 Recycling Technology: The rest of the components in a PV solar panel consist of good quality glass, aluminium frames, polymers, silicon, copper and silver paste (used for the printed conductors on each cell), all of which (up to 95%), can in principle be successfully recycled.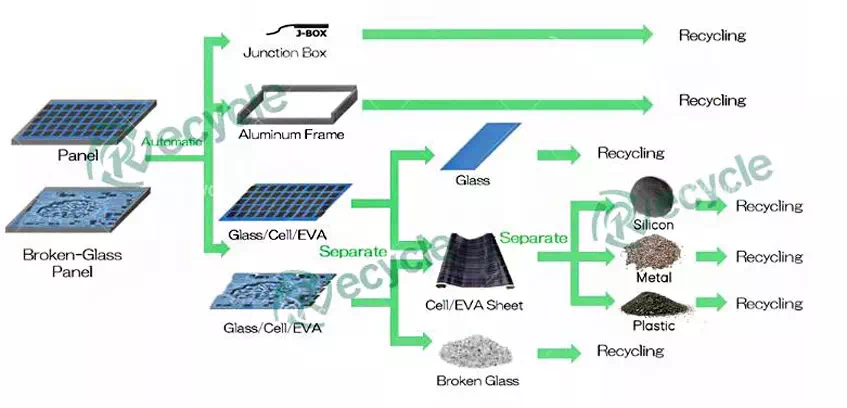 Raw Materials: Suitable for all kinds of PV solar panel waste.

Final Product: We can get aluminum frame, glass frame, silicon powder, plastic, metal powder, etc.

The scrap PV solar panel recycling line includes Main Equipments(As your demands):
1. Aluminium Frame Removing Machine
2. Glass Removing Machine
3. Double Shaft Shredder
4. Crusher Machine
5. Grinding Machine
6. Sorting Machines
7. Pulse Dust Collector

Technical Parameters::
| | | | |
| --- | --- | --- | --- |
| Model | ZY-Solar300 | ZY-Solar500 | ZY-Solar1000 |
| Capacity | 300 Kg/H | 500 Kg/H | 1000 Kg/H |
| Power | 102 Kw | 134 Kw | 194 Kw |
| Weight | 15 Ton | 20 Ton | 30 Ton |
| Dimension | 20*5*5m | 25*6*5m | 30*6*5m |