There are different alternatives to the final disposition of batteries: landfill, incineration and recycling. The number of processes for waste lead acid battery recycling have increased over the last few years, mainly because of the environmental impact caused by their disposal.
Therefore, the reearch of battery recycling and reuse is becoming more and more necessary. As for this international situation, we designed the china supply lead plate grid battery scrap recycling cupola furnace for lead battery separating and recycling.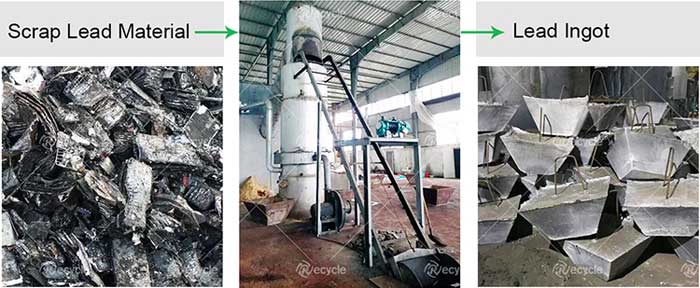 Raw Materials:
Raw materials are the lead separated by the battery separation section
(automotive battery, truck battery, electric bicycle battery, etc.)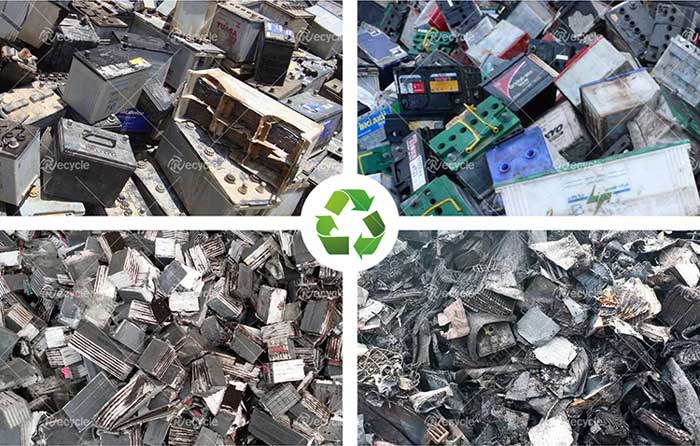 Final Products: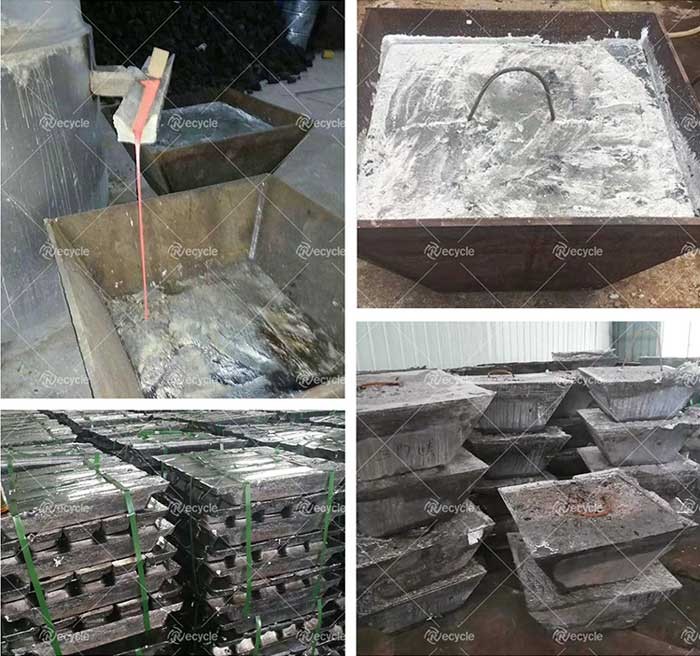 Product Introduction:
Lead Acid Battery Melting Cupola Furnace is a melting device used in foundries that can be used to melt cast iron, copper, lead etc. The cupola can be made almost any practical size. The overall shape is cylindrical and the equipment is arranged vertically, usually supported by four legs.
The overall of Lead Acid Battery Melting Cupola Furnace look is similar to a large smokestack. The bottom of the cylinder is fitted with doors which swing down and out to "drop bottom" . The top where gases escape can be open or fitted with a cap to prevent rain from entering the cupola. To control emissions a cupola may be fitted with a cap that is designed to pull the gases into a device to cool the gases and remove particulate matter.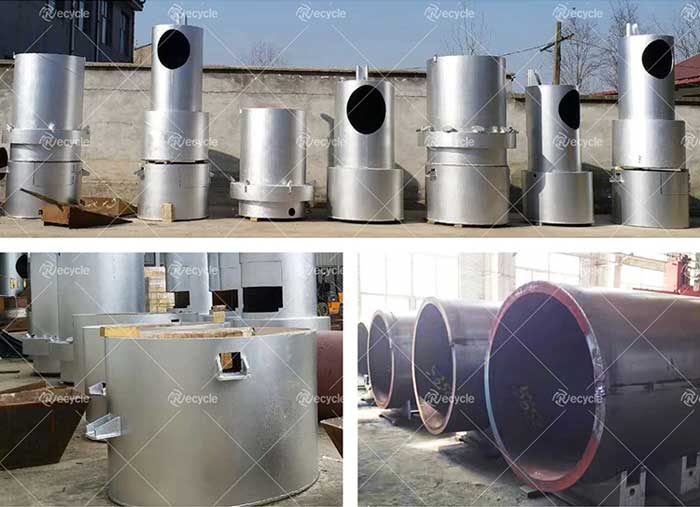 Product Advantages:
1. Lead Acid Battery Melting Cupola Furnace can run as your needs, 24 hours running is no problem, Higher output performance than traditional lead melting furnace;
2. Feeding automatically, lower manpower cost, output continuously; The lead liquid output continuously which is different from the output by batch;
3. Better safety control system; The system will cut of the power automatically in case of some emergency;
4. Environmental protection system - the whole line is configured with the air pollution control system.
Technical Parameters:
| | |
| --- | --- |
| Model | Capacity (24 Hours) |
| RQ-20 | 20 Ton |
| RQ-40 | 40-50 Ton |
| RQ-60 | 60-70 Ton |
| RQ-80 | 80-90 Ton |
| RQ-100 | 100-120 Ton |
Customer Site: